HOME IMPROVEMENT
SIDING / ROOFING / WINDOWS / DOORS
Aging at Home offers a variety of exterior upgrades and replacement product services. We focus on understanding your needs and wishes, while introducing you to the appropriate products which represent your budget. The envelope of a home will breakdown over 20-40 years and requires components to be replaced. If these products are not replaced when required the weather can affect the structural integrity and the long term energy efficiency of the home.
SIDING
Technology has improved siding the past 20 years by introducing siding products that are manufactured from cementitious composite materials. While these materials last considerably longer and hold up better in weather than the traditional wood sidings of past, they will still move and cause gaps to appear between butting pieces. Still cementitious based products are far superior to the cost effective vinyl sidings, a low cost alternative. Although vinyl siding is fairly easy to maintain over time, it provides little security and resistance to exterior impact from foreign objects or intruders. Most vinyl siding is placed over a Styrofoam insulation board as sheathing, making the exterior walls vulnerable to high impact like hammers or large objects. Another advantage of cement board sidings, is that if the proper paints are used, they are more resistant to mold and mildew then the alternatives.
ROOFING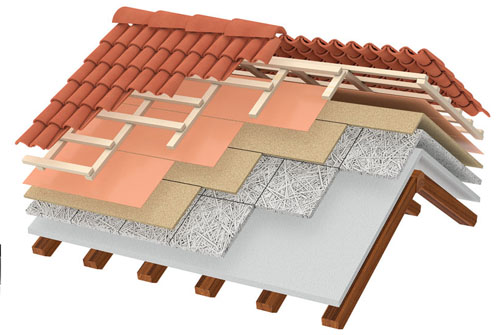 The most common roofing materials in Houston are asphalt composite shingles. They are the most economical waterproofing roofing system and do not normally require a high skill level to install. There are many different manufactures and typically 3 various grades for composite shingles. The economical grade are often referred to as 3 tab (named after shingles appearance) and come with a 25 year product warranty. The next grade are often referred to as dimensional shingles and replicate the old wood shake appearance. This grade of shingle is a thicker product (heavier) and usually come with a 30 year product warranty.
Metal roofs have become a competitive alternative to composite shingles, but are still more expensive and require a higher labor skill level than composite shingles to install. Over the past 20 years they have introduced metal roofs that look like tile roofs. There are also the traditional standing seam roofs for those that like a modern look. A typical metal roof comes with a conditional 40 year warranty on the product. These products come in any color, style you might think of for any roof material.
The superior roofing systems are concrete, clay or slate tiles. These are expensive systems to install due to the required amount of labor and higher material cost of the product. The key to these roofing systems is that the roofing membrane applied over the plywood is the waterproofing. The roof tiles preserve and protect the underside membrane from the harmful ultra-violet rays from the sunshine, that breakdown petroleum based products over time.
WINDOWS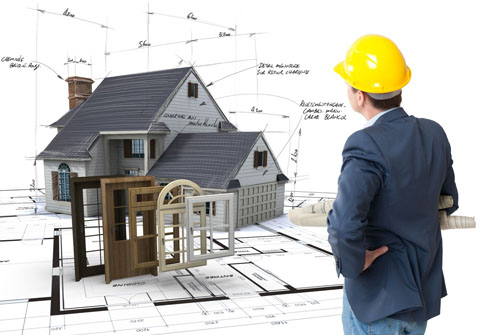 There are many different window and door products on the market. The most economic replacement windows are vinyl windows frames that come with insulated glass. They come in many sizes and styles to accommodate the architectural look needed. The second chose in replacement grade windows are unfinished or primed wood windows. These are usually double the price of vinyl windows but allow the owner to apply molding casing to these windows and paint or stain any color. These too come in many shapes, sizes and styles. The premium window class are referred to as clad windows. These are usually wood windows that have a vinyl cladding shield to protect the wood from the elements. These are indeed fine products but will cost you about triple the cost of the vinyl windows.
EXTERIOR DOORS
Much like windows exterior doors come in various grades and classes. The economic class are insulated embossed steel doors. They come in fairly standard sizes but with different glass configuration. A competitive alternative in this price range are insulated fiberglass exterior doors. In most cases both these doors come pre-installed with hinges attached to a jamb ready for installation. Most people would prefer to make a statement when it comes to the front door and prefer some type of wood. The price range of wood doors is vastly due to the popularity and different types of wood glass door types. The new premium door class is now the forged steel doors and gates. These have become increasingly popular by owners because they provide them the ability to create their own one of a kind front door and gate design.