KITCHEN REMODELING AND KITCHEN RENOVATION SERVICES
Aging at Home specializes in the design and renovation of your homes new kitchen. We understand how overwhelming the choices can be and how important a well planned process can contribute to reducing stress and increasing the pleasure of the experience. Our team will facilitate the complete process from start to finish. This is initiated by our free consultation meeting where we ask many questions, listen carefully and take many notes getting an understanding of your needs and wish list.
Once we understand your needs and budget we initiate a design agreement to allow your design team to prepare drawings for your review and approval. During this period we encourage our clients to begin shopping for the kitchen component products such as; appliances, cabinets, counter tops, backsplash and flooring materials. By using our suppliers you will enjoy the benefit from our negotiated builder discounts. By the development of plans and product selections we are able to provide an accurate and fixed contract price that will provide you the confidence that your new kitchen will reflect your full expectations.
So if it is a complete kitchen redesign or a product update, we can provide you the assurance that you will be dealt with professionally and with direct honesty. We focus on the entire customer experience from the design process through the post construction warranty. We implement dust suppression measures, keep our work areas clean and organized and require our personnel to conduct themselves professionally as a guest in your home during the duration of the project.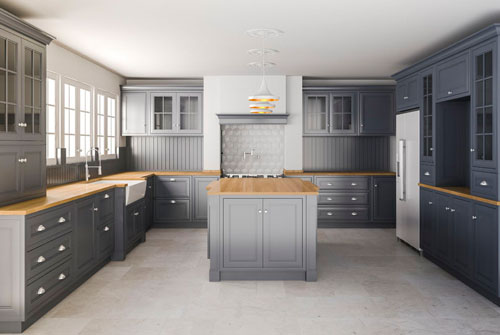 Kitchens are the most expensive square footage areas of the home. This is because of the assortment of products that are required to create a functioning and astatically attractive area. Aging at Home not only assist the owner in creating their dream kitchen but will do everything possible to guide you through design and the product material selection process. You will benefit from this by us sharing our product experience with the you and assisting you in maintaining your budget.
You can rely and count on Aging at Home to provide you the craftsmanship and deliver you a quality kitchen. As an additional benefit, we can assure you that we will recommend and use the best universal design standards practices to assure you that your kitchen will serve you through your golden years.